HISTORY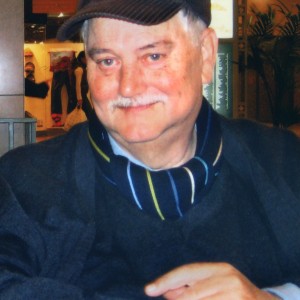 HISTORY LEMANS NEDERLAND BV
Lemans Nederland BV is a family business, founded in 1981 by Geert Lemans and his then wife Ria, and established in the garage of their home in Bergen op Zoom.
The walls were papered, the floor was carpeted and the most intimate and unique workplace was a fact. In a mini fridge was always cold gin available and older customers are still talking at each exhibition about a visit to Lemans which was always accompanied with lots of fun and lively conversations, obviously everything about what was going on in the maritime field.
This approach, as heard at the unique personality of Geert Lemans, which explained the success of the company.
Unfortunately his wife Ria died suddenly in October of that year. An unimaginable heavy blow to the whole family.
Also, by the unwavering support of a few big customers, the company came through this difficult time.
Not soon after the company moved to Moerdijk industrial area. It grew and built a big name in the maritime world. In particular, the creativity and flexibility of Geert Lemans, his tremendous knowledge in the maritime field, were a plus to be able to deliver to all the big names in the field of on-and offshore.
Geert Lemans was leading the business till his death on 10 April 2012. He was succeeded by his son Michel, who learned the trade from his father and now already more than 20 years working in the business.
Lemans Nederland BV has over the years an established name and solid reputation built in the delivery of a wide range of articles in the maritime field. The market was in the beginning focused on the Netherlands, since Michel came in the business and the major advances in communication and "social media", the foreign countries and overseas area's has become a growing market for sales as well as purchasing.
The products Lemans supplies are particular diverse and with the move in 2002 to "Oude Molen" industrial area at Halsteren, became especially the possibility to keep many items in stock, now known worldwide.
The background as a family business and in the spirit of founder Geert Lemans, is at the company Lemans Nederland BV a customer still considered as unique and personal contact is still seen as a prerequisite for good business.