Projects 2018 (1)
Lemans Nederland B.V. is more and more specializing in the delivery of all kinds of mooring equipment. We supply all kind of Roller Fairleads, Double Bollards, Panama Chocks, etc.. Further we supply wire sheaves, sheave blocks, etc..
Here you find some pictures of some recent projects.
February 2018: 6 pcs. Double Bollard ISO13795 A350A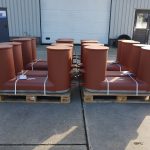 April 2018: Cruciform Bollards 50kN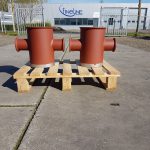 May 2018: Several Roller Fairleads 200kN and 320kN, 4 roller and 5 roller types as well deck mounted as bulwark mounted.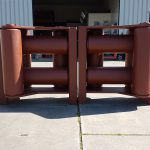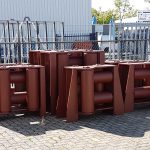 May 2018: Wire rope blocks, 1-sheave and 2-sheaves.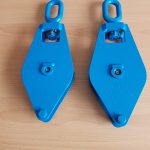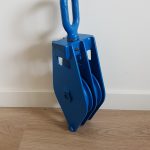 May/June 2018: 16 pcs. Roller Fairlead BW24,5F and 8 pcs. Pedestal Rollers DIN81907-A20-600
16 pcs. Electric Capstan LK-EP10000sp incl. control boxes.